New Forum Software Has Been Deployed! If You Have Any Issues With Logging In, Please Reset Your Password, Or Contact admin@powerrangerplanet.org.
Please Visit
This Thread
For Important Infomation Regarding Upcoming Changes!
Beetleborgs - Heroes, Villains, and other characters
In early September of 1996, three kids (Drew, Roland, and Jo) were granted their wish to become their favorite superheroes, the Beetleborgs. Unfortunately, that caused evil beings from the comic book world and other 2-D dimensions to arise.
Lots of interesting characters came along during the course of the adventure. Here's a list of characters that came along in
BEETLEBORGS.
(if you have better pictures than me, please send to me by inbox)
Here are the detail info:
Beetleborgs - character name (portrayed/voiced by)
[what they are], [specialty/hobby/person],
Beetleborgs - Villain Boss name
[what they are], [group name], [final fate]
Beetleborgs - Minions' name
(ranking, obviously "minions"), [what they are], [who they serve]
--HEROES---
Andrew "Drew" McCormick/Blue Stinger Beetleborg/Chromium Gold Beetleborg (played by Wesley Barker)
[human], [Telekinetic]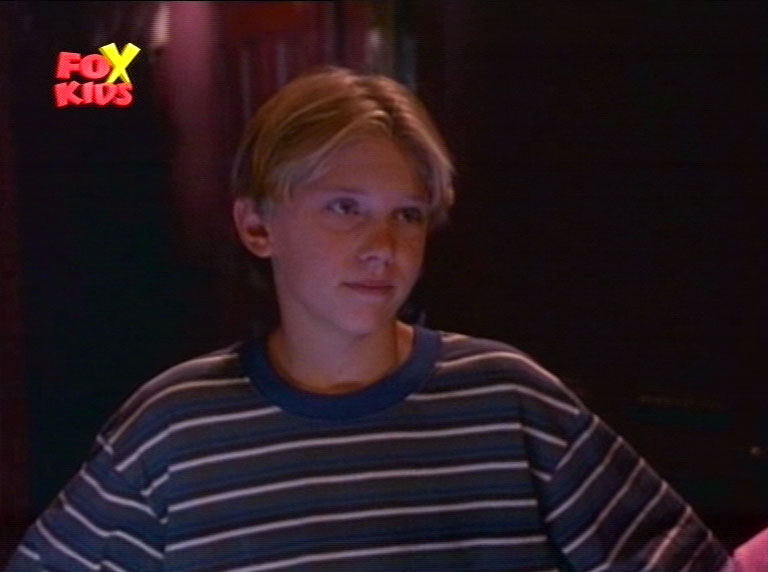 Roland Williams/Green Hunter Beelteborg/Titanium Silver Beetleborg (played by Herbie Baez)
[human ], [Super Speedster]
Josephine "Jo" McCormick/Red Striker Beetleborg/Platinum Purple Beetleborg (played by Shannon Chandler in episodes 1-39, Brittany Konarzewski in 39-88)
[human], [Super Strong]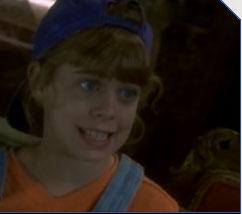 Josh Baldwin/White Blaster Beetleborg (played by Warren Berkow)
[human], [invisible]
--VILLAINS---
Big Bad Beetleborgs - VEXOR (first played by Rick Tane and later by Kisu, voiced by Joey Pal)
[comic book monster/unknown], [Magnavores], [sent back to the comic books]
Big Bad Beetleborgs - TYPHUS (played by Kyle Jordan, voiced by Dave "Foots" Footman)
[comic book monster/Chimera/composite-like humanoid], [Magnavores], [sent back to the comic books]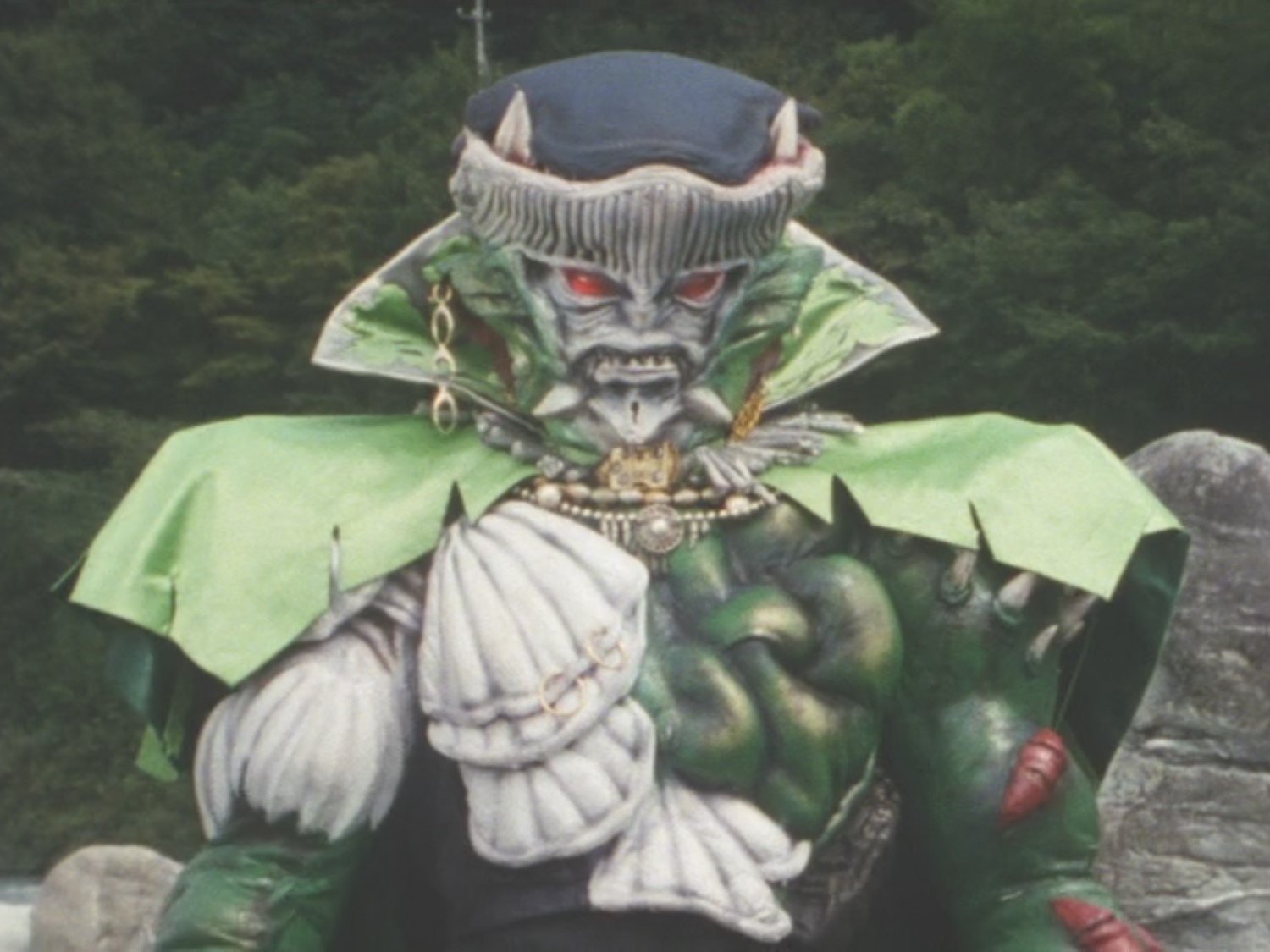 Big Bad Beetleborgs - NOXIC (played by Lee Whey, voiced by David Umansky)
[comic book monster/android], [Magnavores], [sent back to the comic books]
Big Bad Beetleborgs - JARA (played by Balinda English in U.S. Footage, voiced by Rajia Baroudi)
[comic book monster/unknown], [Magnavores], [sent back to the comic books]
Big Bad Beetleborgs - SHADOWBORG (voiced by Bob Papenbrook)
[robot made from ionic DNA and insectite material], [Magnavores], [destroyed by Beetleborgs]
Big Bad Beetleborgs - SCABS
(minions), [comic book monster/unknown], [Magnavores]
Big Bad Beetleborgs - Magnavore Jet Fighters
(minions), [comic book monster/un-manned machine jets], [Magnavores]
Big Bad Beetleborgs/Beetleborgs Metallix - NUKUS (played and voiced by Christopher Cho)
[drawing monster/Triceratops-based humanoid], [Magnavores/Crustaceans], [unresolved due to series ending pre-finale]
Beetleborgs Metallix - HORRIBELLE (played and voiced by Claudine Barros)
[drawing monster/insect-based humanoid], [Crustaceans], [unresolved due to series ending pre-finale]
Beetleborgs Metallix - VILOR (played by Kyle Jordan, voiced by Dave "Foots" Footman)
[drawing monster/fish-based humanoid], [Crustaceans], [unresolved due to series ending pre-finale]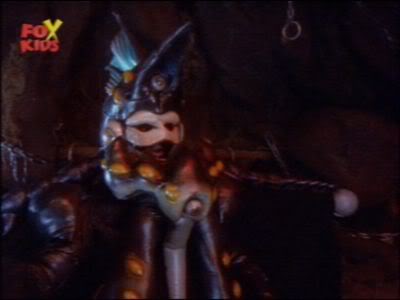 Beetleborgs Metallix - LESTER "LES" FORTUNES (played by Marshal Hilton)
[human], [Crustaceans], [voluntarily went back to jail]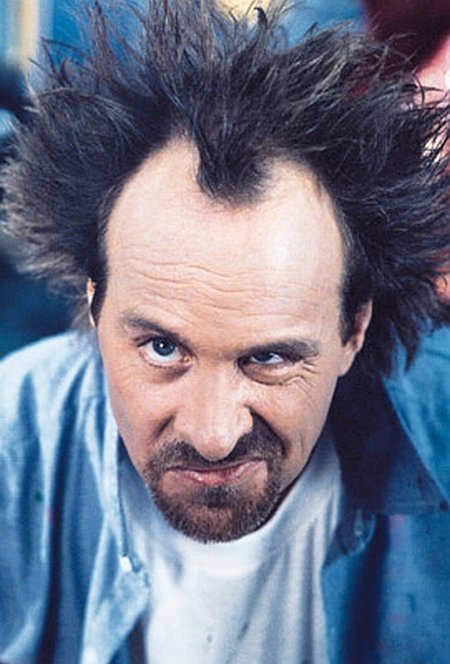 Beetleborgs Metallix - SCORPIX (voiced by Bob Papenbrook)
[drawing monster/unknown], [Mantrons/Crustaceans], [sent back to drawing paper]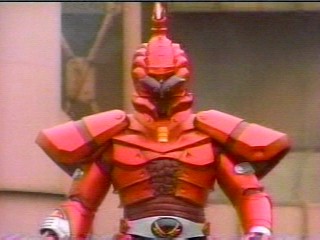 Beetleborgs Metallix - HORNIX (voiced by Bob Johnson)
[drawing monster/unknown], [Mantrons/Crustaceans], [sent back to drawing paper]
Beetleborgs Metallix - MANTIX (voiced by Ethan Murray)
[drawing monster/unknown], [Mantrons/Crustaceans], [sent back to drawing paper]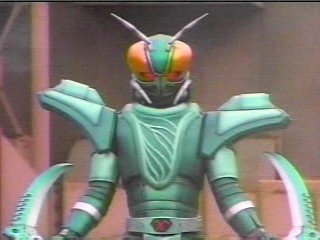 Beetleborgs Metallix - CENTIPIX (voiced by Lee Hondo Woodford)
[drawing monster/unknown], [Mantrons/Crustaceans], [sent back to drawing paper]
Beetleborgs Metallix - DREGS
(minions), [drawing monster/unknown], [Crustaceans]
Big Bad Beetleborgs - Worm Tanks
(minions), [drawing monster/un-manned machine tanks], [Crustaceans]
Big Bad Beetleborgs - Crustacean Jet Fighters
(minions), [drawing monster/un-manned machine jets], [Crustaceans]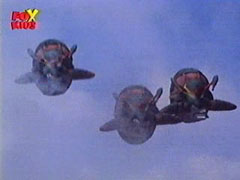 --ALLIES---
FLABBER (played by Billy Forester)
[phasm], [magic ghost]
The PIPETTES (played by Traci Bellusci)
[unknown/spirit-like beings], [singers]
Count FANGULA (played by Joe Hackett)
[vampire], []
MUMS (voiced by Michael Sorich in the pilot episode, Blake Torney in later episodes)
[mummy], []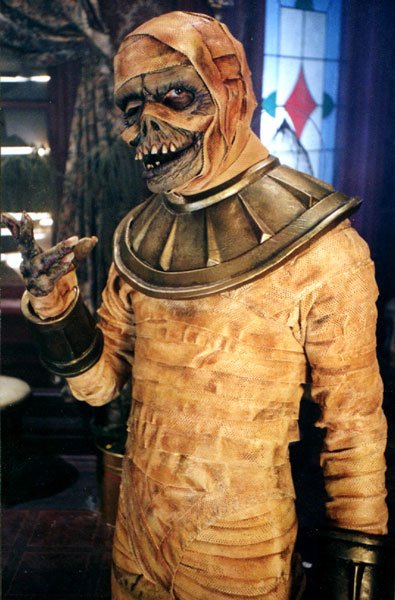 FRANKENBEANS (played by David Fletcher)
[frankenstein-like monster], []
GHOULUM (played by Dan Letlow)
[living statue], []
WOLFGANG "WOLFIE" SMITH
[werewolf], []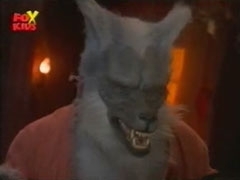 ARTHUR "ART" FORTUNES (played by Rigg Kennedy)
[human], [cartoonist, comic book maker]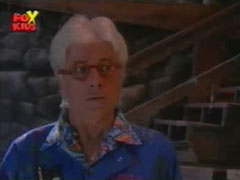 Little GHOUL
[ghoul], [mischief-maker]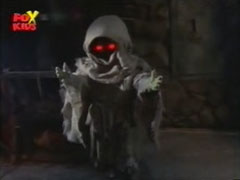 DRAGONBORG (voiced by Doug Stone impersonating Sean Connery)
[drawing being/unknown], [Astralborgs], []
FIREBORG (voiced by Gene Holliday)
[drawing being/unknown], [Astralborgs], []
LIGHTNINGBORG (voiced by Richard Epcar)
[drawing being/unknown], [Astralborgs], []
LADYBORG (voiced by Barbara Goodson)
[drawing being/unknown], [astralborgs], []
--OTHER PEOPLE---
"NANO" WILLIAMS (played by Vivian Smallwood)
[human], [martial artists]
AARON WILLIAIMS (played by Kim Delgado)
[human], [comic book store owner]
ABBIE WILLIAMS (played by Channe Nolan)
[human], [real estate agent]
HEATHER (played by Elizabeth Z. Lund)
[human], []
TRIP (played by Todd Hurst)
[human], [smart bully]
VAN (played by Patrick William Seaborn)
[human], [slow bully]
DUDLEY (played by Dudley Davis)
[human], [chauffeur]
Big Bad Beetleborgs / Beetleborgs Metallix (Viewable Episodes)
http://www.powerrangerplanet.org/forum/discussion/644/big-bad-beetleborgs-beetleborgs-metallix-viewable-episodes/p1