New Forum Software Has Been Deployed! If You Have Any Issues With Logging In, Please Reset Your Password, Or Contact admin@powerrangerplanet.org.
Please Visit
This Thread
For Important Infomation Regarding Upcoming Changes!
Power Rangers review: Friends, Family, & Other People
Every superhero needs friends and family in their lives. The Power Rangers managed to have many of those, though not every single Ranger was so lucky. These are the friends and family relatives of the Power Rangers, plus more.
Name (portrayed/voiced by) {relation to Rangers and their allies}
[what they are], [specialty/hobby/person],
Farkas "Bulk" Bulkmeier (portrayed by Paul Schrier) {bully and sometimes-friend of }
[human], []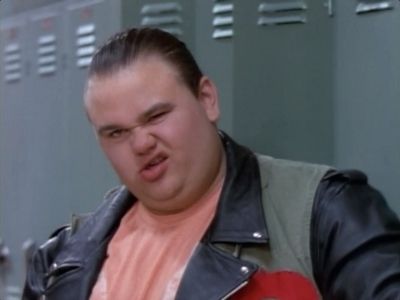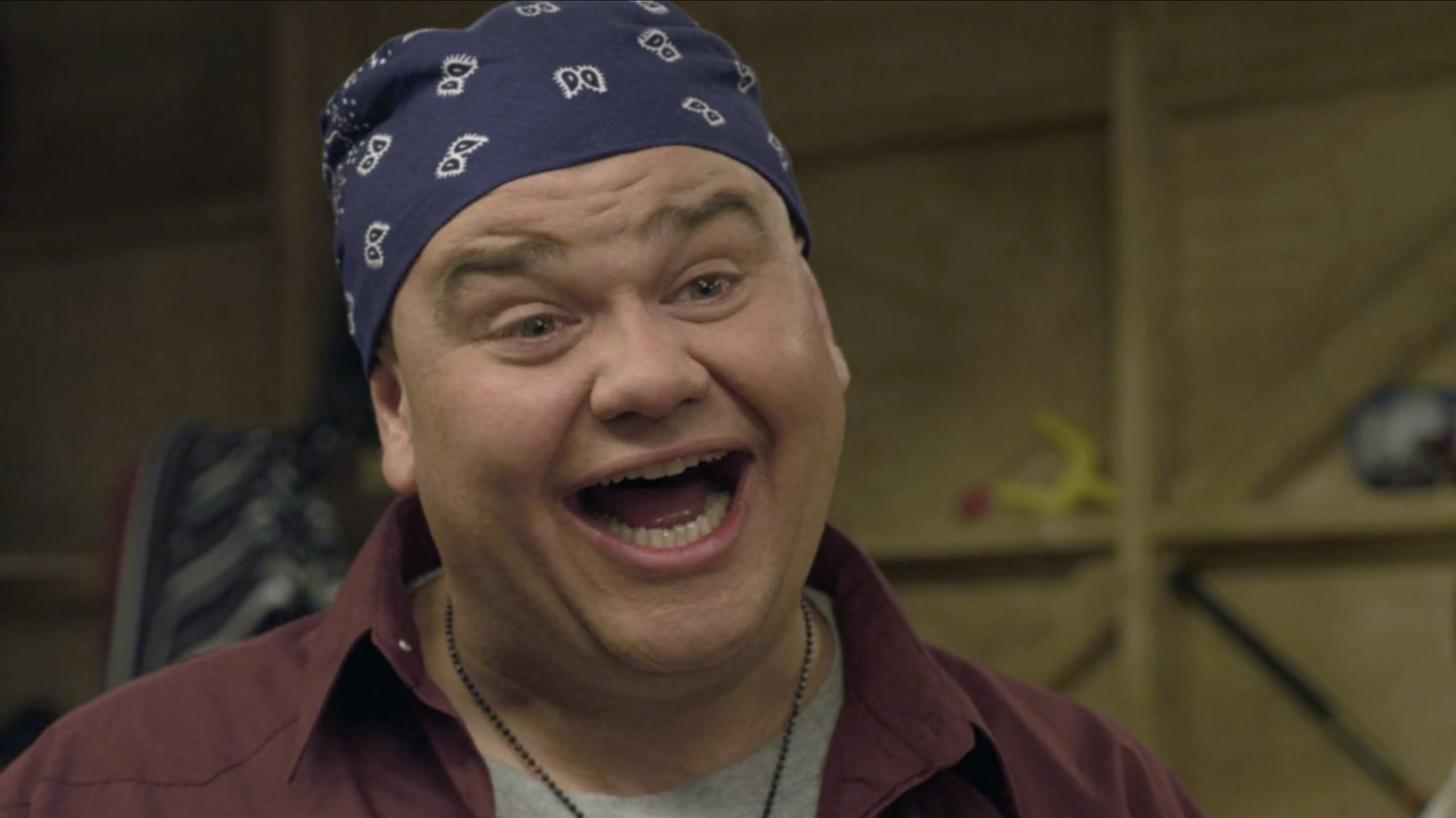 Eugene "Skull" Skullovitch (portrayed by Jason Narvy) {bully and sometimes-friend of }
[human], []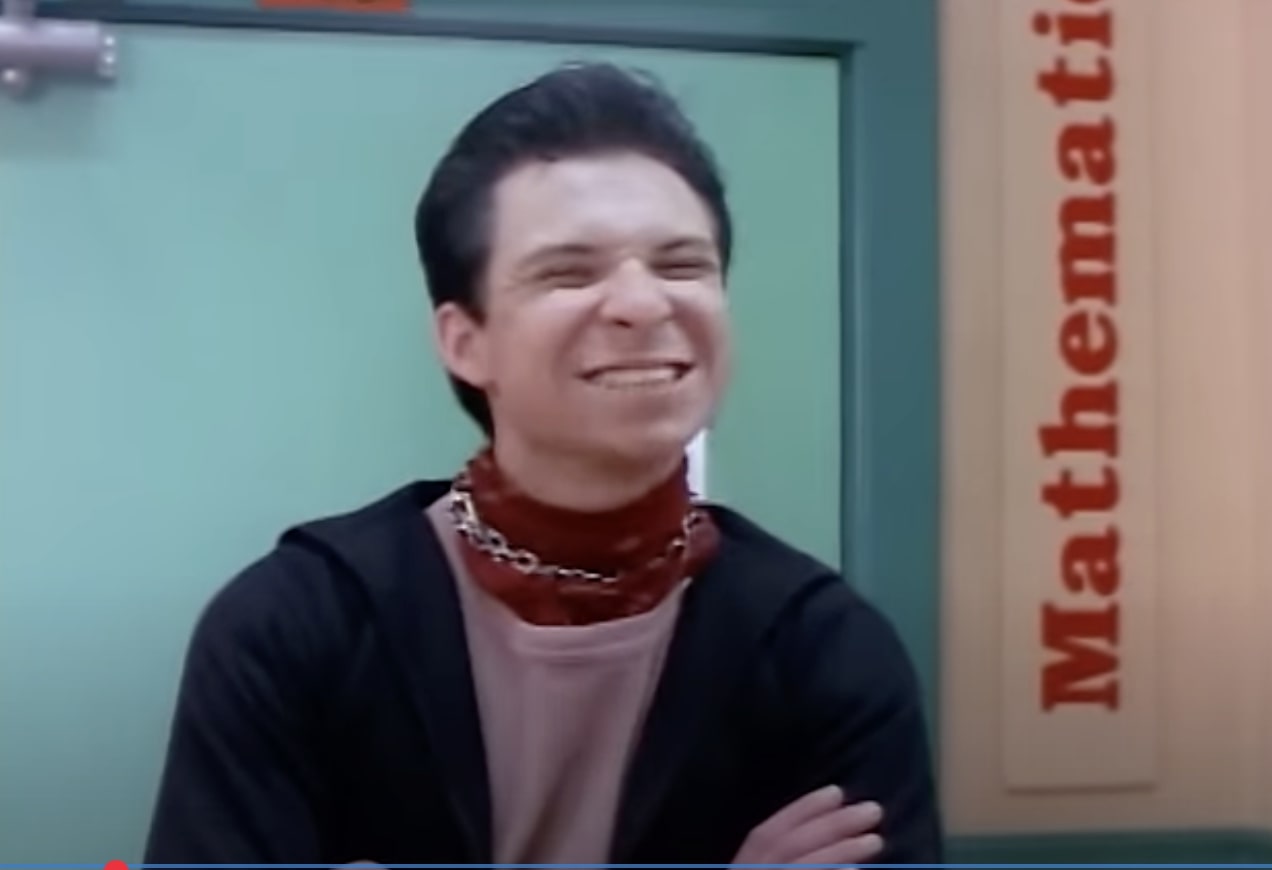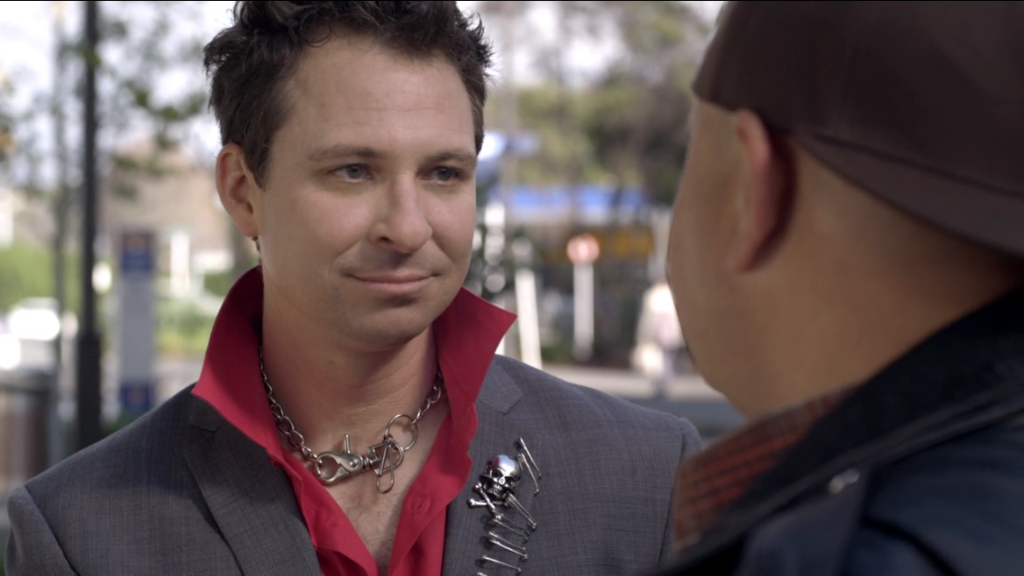 Ernie (portrayed by Richard Genelle) {}
[human], [owner of the Angel Grove Youth Center and Ernie's Beach Club]
Mr. Caplan (portrayed by Henry Cannon) {principal at the school of the Mighty Morphin Rangers, the Zeo Rangers, and Turbo Rangers}
[human], [principal of Angel Grove High School]
Ms. Appleby (portrayed by Royce Herron) {one of the teachers for the Mighty Morphin Rangers, the Zeo Rangers, and Turbo Rangers}
[human], [multi-subject teacher at Angel Grove High School]
Angela (portrayed by Renee Griggs) {love interest of Zack Taylor}
[human], []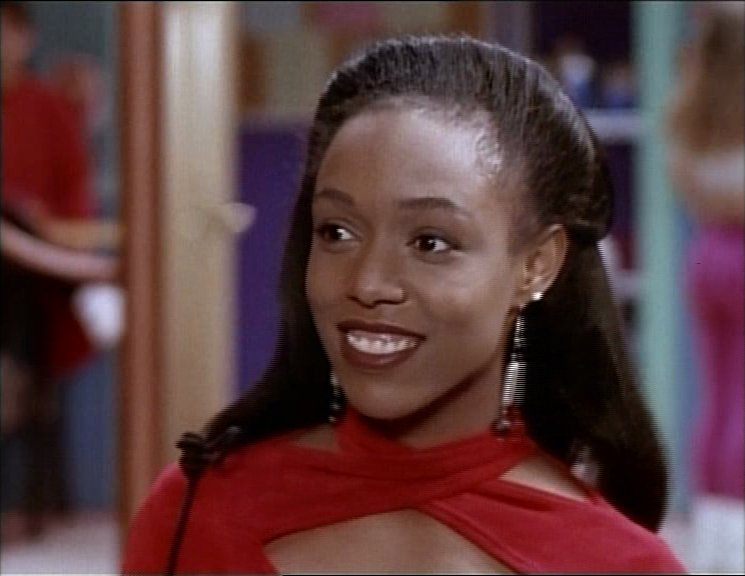 Sharkie (portrayed by Stella Angelova) {a bully that hung around with Bulk and Skull sometimes}
[human], [bully]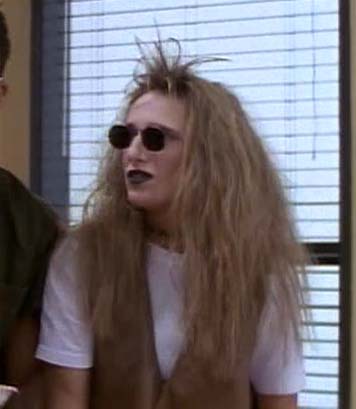 "black punk" (portrayed by Erik Betts) {a bully that hung around with Bulk and Skull sometimes}
[human], [bully]
Beth (portrayed by ) {she is friends with Kimberly Hart, even helped the Mighty Morphin Rangers when her friends were in trouble}
[human], [hearing-impaired ]
Maria (portrayed by Wendee Lee) {she was being watched by Trini and Kimberly as "big sister" volunteers}
[human], [troublemaker]
Willy (portrayed by ) {friend of Billy Cranston}
[human], [young genius]
Howard (portrayed by ) {Trini Kwan's uncle}
[human], [forgetful scientist]
Sylwia (portrayed by Alissa) {Trini Kwan's cousin}
[human], []
Steve (portrayed by Douglas Sloan) {Kimberly Hart's uncle}
[human], [pilot]
Jeremy (portrayed by Richard Lee Jackson; voiced by Brianne Sidall) {Jason Lee Scott's cousin}
[human], [martial artist in-training]
Quagmire (portrayed by Kevin Thompson) {became a friend of the Mighty Morphin Power Rangers after aiding them on Rita's Repulsa's Island of Illusion}
[unknown], []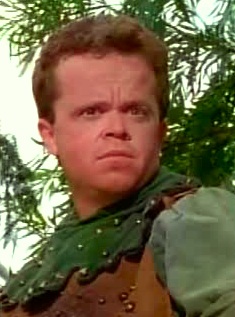 Mayor Carrington (portrayed by ) {known to the public due to job as mayor}
[human], [mayor of Angel Grove]
Cameron (portrayed by ) {}
[human], []
Roger (portrayed by Skylar Deleon) {a kid thatJason Scott and Zack Taylor help practice for the city soccer team}
[human], [soccer-player-in-training]
Kelly (portrayed by ) {cousin of Kimberly Hart}
[human], [cheerleader-in-training]
Dylan (portrayed by ) {became acquainted with Alpha 5 when Alpha decided to go outside the Command Center,became acquatined with the Mighty Morphin Rangers when Alpha 5 was set to self-destruct}
[human], []
Richie (portrayed by Maurice Mendoza) {friend of the Mighty Morphin Power Rangers and Curtis, potential love interest for Trini Kwan}
[human], [skilled practitioner of karate]
Hallie (portrayed by ) {cousin of Trini}
[human], []
Santa Claus of the Primary Rangerverse (portrayed by Robert Fliss and Louise E. Marino Sr.) {became friends with the Mighty Morphin Rangers when they helped him prepare for Christmas of 1994, also encountered Masked Rider and the VR Troopers}
[unknown], [gift giver]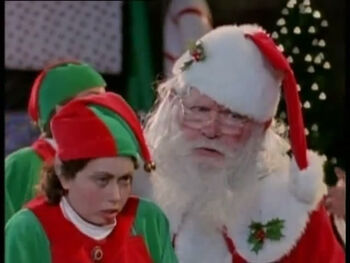 Curtis (portrayed by Joel Rogers) {cousin of Zack Taylor}
[human], [dancer and trumpet player]
Justin (portrayed by Patrick Wolf) {was Jason Scott's bully until after Zedd's "Dark Ranger" scheme}
[human], [bully]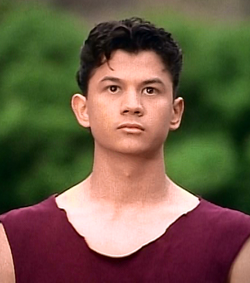 Zane (portrayed by Ogie Banks) {was Zack Taylor's bully until after Zedd's "Dark Ranger" scheme}
[human], [bully]
Bobby (portrayed by ) {was Billy Cranston's bully until after Zedd's "Dark Ranger" scheme}
[human], [bully]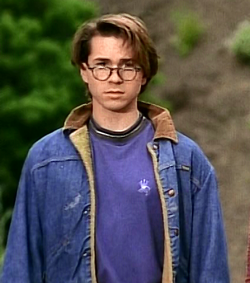 Tina (portrayed by Jhoanna Trias) {was Trini Kwan's bully until after Zedd's "Dark Ranger" scheme}
[human], [bully]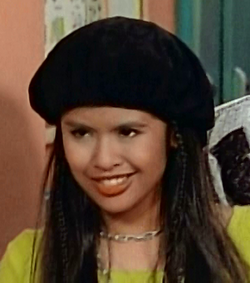 Kristen (portrayed by ) {was Kimberly Hart's bully until after Zedd's "Dark Ranger" scheme}
[human], [bully]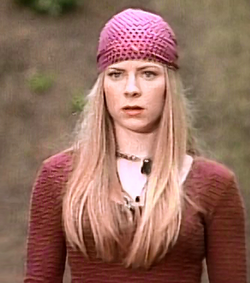 Santa Claus of the Primary Rangerverse (portrayed by Robert Fliss and Louise E. Marino Sr.) {became friends with the Mighty Morphin Rangers when they helped him prepare for Christmas of 1994, also encountered Masked Rider and the VR Troopers}
[unknown], [gift giver]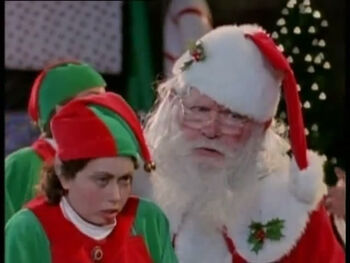 Madame Swampy (portrayed by ) {friend of Ernie the Juice Bar owner}
[human], [fortune-teller]
Mr & Mrs Scott (portrayed by ) {Jason Scott's parents}
[human], []
Mr & Mrs Taylor (portrayed by ) {Zack Taylor's parents}
[human], []
Mr Cranston (portrayed by ) {Billy Cranston's dad}
[human], []
Mrs Cranston (no portrayal) {Billy Cranston's mom}
[human], []
Mr & Mrs Kwan (portrayed by Mike Shibata and ) {Trini Kwan's parents}
[human], []
Mr & Mrs Hart (portrayed by and Carol Potter) {Kimberly Hart's divorced parents}
[human], []
Mrs Hart's boyfriend (portrayed by Douglas Sloan) {}
[human], []
Mr & Mrs Bulkmeier (portrayed by ) {Bulk's parents}
[human], []
Mr & Mrs Skullovitch (portrayed by ) {Skull's parents}
[human], []
Jacob Anderson (portrayed by ) {}
[human], []
Harvey Garvey (portryed by Kim Strauss) {interviewed the Mighty Morphin Power Rangers}
[human], [host of the television talk show The Harvey Garvey Show]
Shawn (portrayed by ) {}
[human], []
Kayla (portrayed by ) {}
[human], []
Dougie (portrayed by ) {}
[human], []
Bookala (voiced by unknown) {friends with Mighty Morphin Power Rangers following their efforts to aid him}
[alien from Bookala], [kind-hearted extraterrestrial being]
Grumble The Magic Elf (voiced by Robert Axelrod) {became a friend of the Mighty Morphin Power Rangers after aiding them in escaping the storybook}
[elf character within an enchanted book], []
Becky (portrayed by ) {}
[human], []
Shawna (portrayed by Alissa Ann Smego) {friend of Aisha Campbell from Stone Canyon}
[human], [gymnast]
Marissa (portrayed by ) {}
[human (in the late 18th century)], []
"english commander" (portrayed by Jason Narvy) {}
[human (in the late 18th century)], [commander of a regiment of English soldiers ]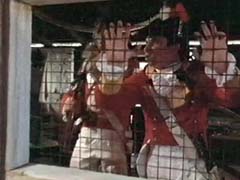 Uncle Ben (portrayed by Paul Schrier) {}
[human (in the late 18th century)], []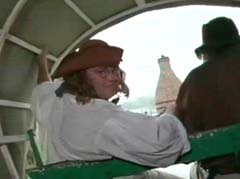 Ernest (portrayed by Richard Genelle) {}
[human (in the year 1880)], [owner of Ernest's Juice Saloon]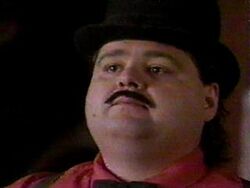 One-Eyed Bulk (portrayed by Paul Schrier) {}
[human (in the year 1880)], []
Doc Skullovitch (portrayed by Jason Narvy) {}
[human (in the year 1880)], []
Fuschia O'Hara (portrayed by Amy Jo Johnson) {}
[human (in the year 1880)], []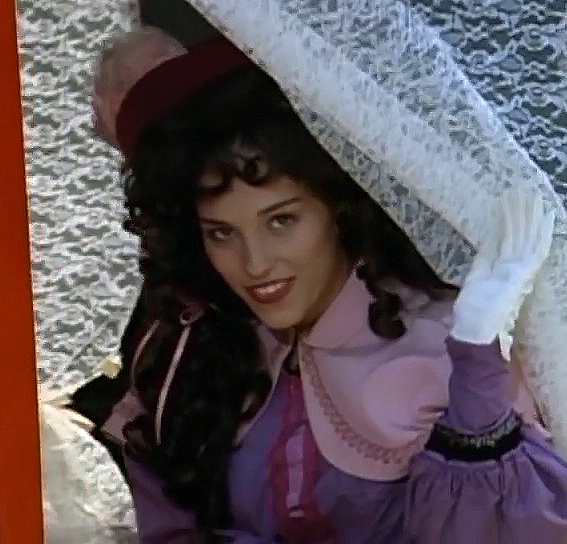 Lieutenant/Detective Jerome B. Stone (portrayed by Gregg Bullock) {known to community due to job as Police Lieutenant}
[human], [head of the Junior Police Patrol, head of private detective agency, manager of Angel Grove Youth Center]
Mr. Wilbur Wilson (portrayed by Robert Zachar) {chemistry teacher at Angel Grove High School}
[human], [chemistry teacher]
Veronica (portrayed by Charity Hill) { former girlfriend to Tanya Sloan's ex-boyfriend Shawn}
[human], [vainglorious former head of Angel Girls Club]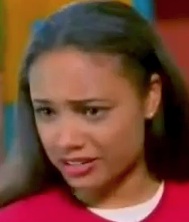 Mrs Hart's fiancee (portrayed by ) {engaged to Kimberly Ann Hart's mother}
[human], [French painter]
Mr & Mrs Campbell (portrayed by ) {Aisha Campbell's parents}
[human], []
Gunthar Schmidt (portrayed by ) {Kimberly Hart's trainer for the Pan Global Games}
[human], [famous gymnastics coach]
Danny (portrayed by ) {}
[human], []
Dr. Kender (no portrayal) {scientist in Angel Grove}
[human], [scientist]
Bulk's uncle (portrayed by ) {Bulk's uncle}
[human], [owner of Splash City waterpark]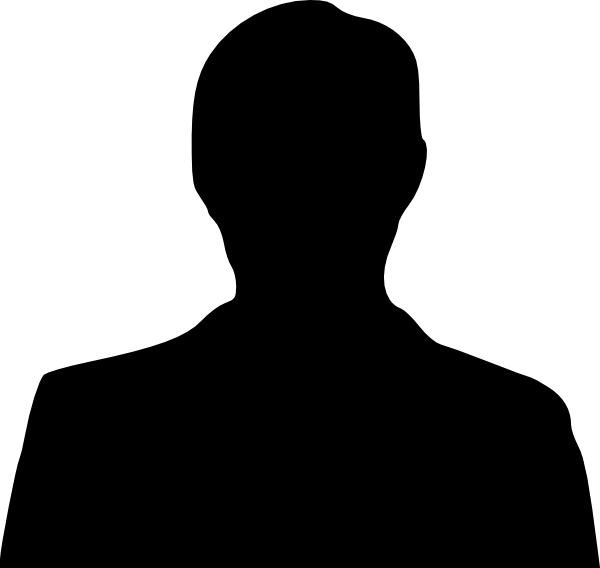 "Splash City lifeguard" (portrayed by Alonzo Bodden) {worked at Angel Grove's Splash City waterpark during the Earth's reversal}
[human], [pool guard]
Sam Trueheart aka True of Heart (portrayed by Frank Salsedo) {adoptive father of Tommy Oliver's brother David}
[human], [tribe man]
Joey (portrayed by ) {baby that Tommy and Katherine took care of}
[human], [captain of the Angel Grove high school baseball team]
Shawn (portrayed by Rio Dekin) {friend and former boyfriend of Tanya Sloan}
[human], [captain of the Angel Grove high school baseball team]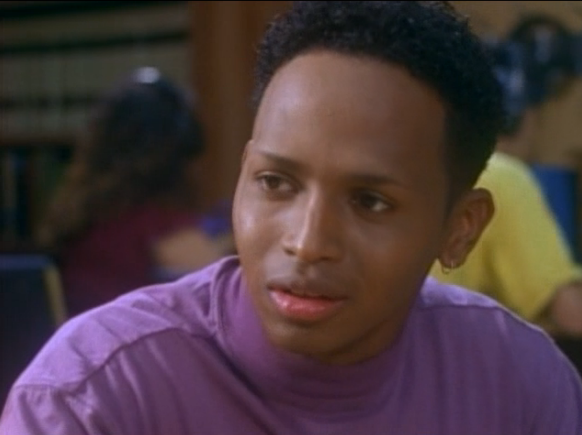 Raymond (portrayed by Darren Press) {friend and classmate of the Zeo Rangers}
[human], [computer whiz]
Arnie (portrayed by ) {Lieutenant/Detective Jerome B. Stone's nephew}
[human], []
Ms Rodriguez (portrayed by ) {counselor at Angel Grove High School}
[human], [counselor]
Connie Crandall (portrayed by unknown) {daughter of Angel Grove police chief Crandall, love interest of Bulk}
[human], [police cadet]
Chief Crandall {known to community due to job as Police Chief}
[human], [Angel Grove Police Chief]
David Trueheart (portrayed by Erik Frank) {brother of Tommy Oliver, adopted son of Sam Trueheart}
[human], [tribe man and martial artist]
Heather Thompson (portrayed by Sarah Joy Brown) {Tommy Oliver's date after breakup with Kimberly Ann Hart}
[human], [famous snowboarder]
"Tommy and Kat's younger grandson" (portrayed by ) {grandson of Tommy and Katherine}
[human], []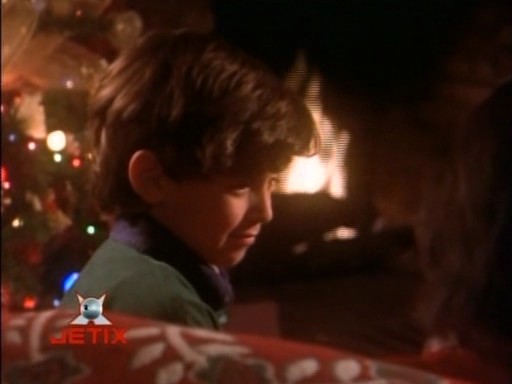 "little girl" (portrayed by ) {}
[human], []
"Tommy and Kat's older grandson" (portrayed by ) {grandson of Tommy and Katherine}
[human], [Power Ranger]
Emily (portrayed by Lesley Pedersen) {love interest for Jason Lee Scott}
[human], [new-girl in Angel Grove, former biker gang member, waitress at Ernie's outdoor beach-themed bar]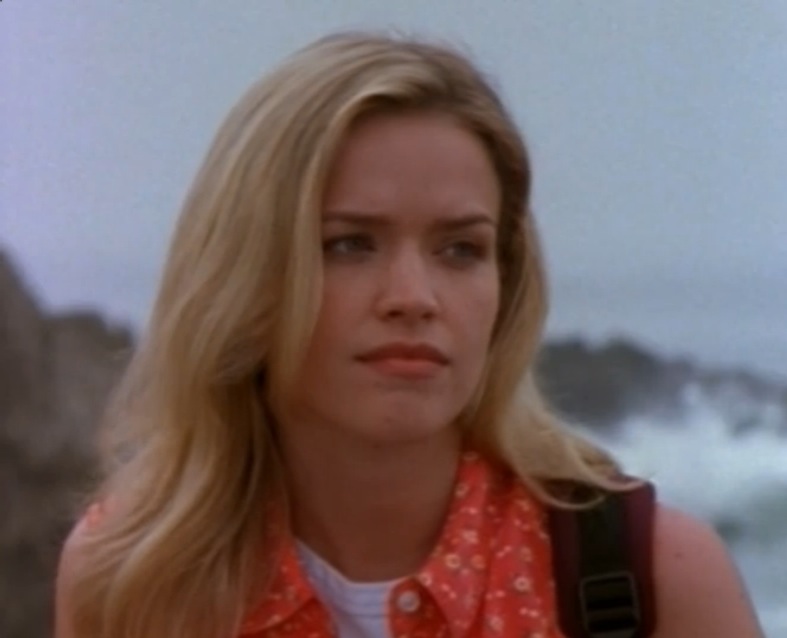 Humphrey (portrayed by ) {caused city-wide pranksand pretended to be solving the case until exposed}
[human], [ex-detective and prankster]
Bogart (portrayed by ) {caused city-wide pranksand pretended to be solving the case until exposed}
[human], [ex-detective and prankster]
Cestria (portrayed by Steffanie Malanga) {friend of the Alien Rangers and love interest of Billy Cranston}
[alien from Aquitar], []
Mr & Mrs Sloan (portrayed by ) {Tanya Sloan's parents}
[human], [explorers]
Tritor (portrayed by Koichi Sakamoto, voiced by Paul St. Peter) {befriended Bulk and Skull as a prisoner onboard the Machine Empire's ship}
[alien], [warrior]
Lerigot (in-suit actor: Jon Simanton; voiced by Lex Lang) {became friends with the Power Rangers following rescue}
[alien from Liaria], [wizard]
Yara (in-suit actor: unknown; voiced by unknown) {became friends with the Turbo Rangers following rescue}
[alien from Liaria], [wizard]
Bethel (in-suit actor: unknown; voiced by unknown) {Lerigot and Yara's baby}
[alien from Liaria], []
Visceron (voiced by David Walsh) {friend of Demetria}
[alien], []
Mr Peabody (portrayed by John McGee) {}
[human], [inventory manager for an Egyptian Stunt Show]
Myrtle (portrayed by ) {bullied Katherine about her weight when Katherine got the part Myrtle wanted in the Nutcracker suite}
[human], [ballerina]
Jenny Hunter (portrayed by ) {Lieutenant/Detective Jerome B. Stone's niece}
[human], [dancer]
Warren (portrayed by ) {Justin Stewart's rival during a Soap Box Derby}
[human], []
Nico (portrayed by ) {friend of Justin Stewart}
[human], []
Heath (portrayed by Hilliard Guess) {}
[human], [baseball pitcher]
Erutan (portrayed by ) {}
[human], []
Bobby (portrayed by ) {Mandy's older brother and temporary crush for Ashley Hammond and Cassie Chan}
[human], []
Mandy (portrayed by Callie Foster) {Bobby's younger sister}
[human], []
Doug Stewart (portrayed by Mike Cunningham) {Justin Stewart's dad}
[human], [businessman and former owner of a martial arts school]
General Norquist (portrayed by John McGee) {helped Justin Steward send soon-to-be In Space Rangers into space to chase Divatox}
[human], [head of the NASADA Mission Control center]
Professor Phenomenus Ingenious (portrayed by Jack Banning) {boss of Bulk and Skull}
[human], [scientist who specializes in alien searching]
Adelle Ferguson (portrayed by Aloma Wright) {}
[human], [owner of The Surf Spot]
Patrick (portrayed by ) {}
[human], [attention-seeker]
Waspicable (voiced by Ken Merckx) {became friends with Cassie Chan when she helped him}
[alien], []
Sherry (portrayed by ) {}
[human], []
Seymour (voiced by R. Martin Klein) {became friends with Andorss when he freed him}
[alien], []
"Onyx Tavern patrons" () {}
[unknown], []
Commander Kinwon (portrayed by Jack Donner) {became friends with the In Space Rangers after rescue, from the same planet as Andros and Zhane}
[human from KO-35], [leader of the KO-35 Rebels]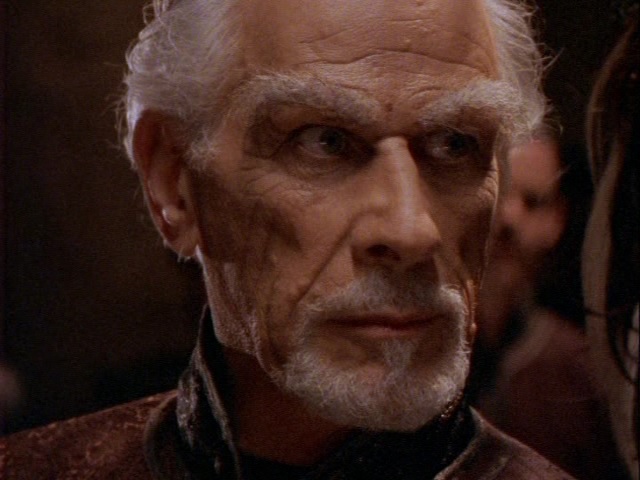 Tykwa (portrayed by ) {became friends with the In Space Rangers after rescue, from the same planet as Andros and Zhane}
[human from KO-35], [member of the KO-35 Rebels]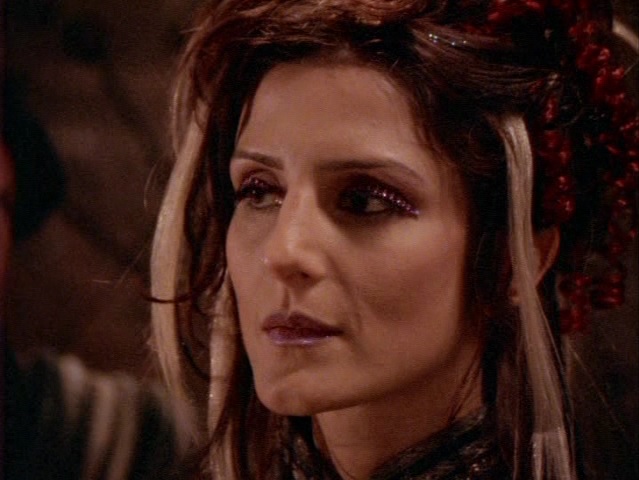 Silvy Larson (portrayed by Juliet Naulin) {young daughter of Carlos' high school teacher}
[human], []
Ashley's Grandmother (portrayed by ) {grandmother of Ashley Hammond}
[human], []
Jera (portrayed by Richard Grant) {member of Maya's tribe}
[human from Mirinoi], [tribe Sage]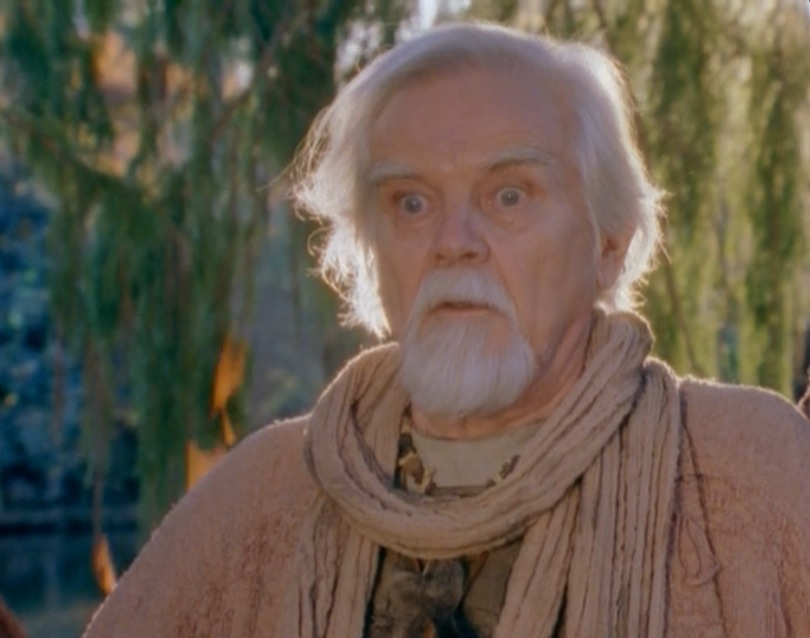 Commander Stanton (portrayed by Tom Whyte) {boss of Kai Chen, Kindirx Morgan, and Mike Corbett}
[human], [commander of Terra Venture]
Jodie Stanton (portrayed by Rosario Gru) {daughter of Commander Stanton}
[human], []
Matthew (portrayed by ) {became acquainted with the Lost Galaxy Rangers in civilian and Ranger forms when he was stranded on Terra Venture and helped during an alien attack}
[human], [technology hacker]
"Maya and Kendrix lookalikes" (portrayed by ) {}
[human], []
High Councilor Renier (portrayed by Betty Hankins) {helps run Terra Venture}
[human], [the supreme authority in the five-member High Command presiding over Terra Venture]
Councilor Brody (portrayed by Jack Betts) {helps run Terra Venture}
[human], [member of the High Command on Terra Venture]
Hannah (portrayed by ) {love interest for Kai Chen}
[human], [rollerskater]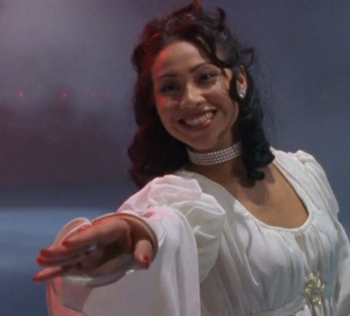 Zika (voiced by Ryan James) {deceased son of the original Magna Defender}
[unknown ghost], [warrior-in-training]
"crockjaw" (portrayed by ) {}
[alien], []
"nasonex" (portrayed by ) {}
[alien], []
Shondra (portrayed by Elizabeth Levin) {best friend of Maya}
[human from Mirinoi], []
Loyax (voiced by Simon Prescott) {}
[alien], [warrior]
"auctioneer" (portrayed by ) {tried to auction the Pink Quasar Saber following Kendrix Morgan's death}
[alien], [auctioneer]
"auction guards" (portrayed by and ) {guarded the auction where the Pink Quasar Saber was being auctioned following Kendrix Morgan's death}
[unknown], [guards]
"auction " (portrayed by ) { at the auction where the Pink Quasar Saber was being auctioned following Kendrix Morgan's death}
[unknown], [guards]
"auction bidders, auction agents, and auction attendants" () {attended and/or bidded at the auction where the Pink Quasar Saber was being auctioned following Kendrix Morgan's death}
[aliens], []
Hayley (portrayed by Analisa Brouet) {became friends with the Lost Galaxy Rangers following rescue}
[human], []
Hayley's grandfather (portrayed by ) {became friends with the Lost Galaxy Rangers following rescue}
[human], []
Taru (portrayed by Zuhair Haddad) {}
[human], [nomad]
Haba (portrayed by Jay Harik) {}
[human], [nomad]
nomad #3 (portrayed by ) {}
[human], [nomad]
boy who got injured (portrayed by Soren Fulton) {demon attack victim who was saved by Carter Grayson}
[human], []
Nancy Cooper (portrayed by Rachel Koda) {became friend with Kelsey Winslow when she rescued her dog}
[human], [astronaut]
Earl (portrayed by ) {Captain William "Bill" Mitchell's friend}
[human], [fisherman]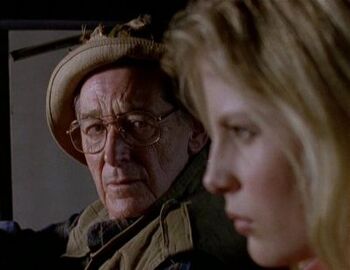 Dr. Hanson (portrayed by ) {worked with the Lightspeed Rescue Rangers}
[human], [scientist]
Mrs Mitchell (no portrayal) {Dana Mitchell and Ryan Mitchell's deceased mother, Captain William "Bill" Mitchell's deceased wife}
[human], [scientist]
General McKnight (portrayed by Bert Kramer) {superior officer of Captain William "Bill" Mitchell}
[human], [general from Lightspeed Headquarters]
Dr Harlen (portrayed by David Weisberg) {worked for General McKnight}
[human], [scientist from Lightspeed Headquarters]
Base Tech Adams (portrayed by Michael R Bowman) {co-worker of the Lightspeed Rescue Power Rangers}
[human], [Lightspeed Aquabase technician]
Tech (portrayed by Marc Schaffer) {co-worker of the Lightspeed Rescue Power Rangers}
[human], [Lightspeed Aquabase technician]
Lightpeed scientist #1 (portrayed by Steven Ho) {co-worker of the Lightspeed Rescue Power Rangers and Angela Fairweather}
[human], [scientist]
Lightpeed scientist #2 (portrayed by Juliet Tablak) {co-worker of the Lightspeed Rescue Power Rangers and Angela Fairweather}
[human], [scientist]
Steve Harrison the bus bandit (portrayed by Marcus Young) {held bus passengers, including Dana Mitchell hostage; until she saved his life and got him to turn his life around}
[human], [former bus driver]
Mariner Bay bus driver (portrayed by ) {bus hostage who was saved by Dana Mitchell}
[human], [bus driver]
Mariner Bay bus passenger #1 (portrayed by ) {bus hostage who was saved by Dana Mitchell}
[human], []
Mariner Bay bus passenger #2 (portrayed by ) {bus hostage who was saved by Dana Mitchell}
[human], []
Grandmother Winslow (portrayed by ) {Kelsey Winslow's grandmother}
[human], [rich woman]
Simon (portrayed by Jonathan Robinson) {}
[human], [young genius]
Artie (portrayed by Justin Martin) {became a friend of Kelsey Winslow following the episode involving the demon egg}
[human], [quick-witted and gold-hearted thief]
Princess Marina (portrayed by Kamera Walton) {love interest for Chad Lee, daughter of King Neptune}
[mermaid], [eventual ruler of mermaids]
King Neptune (portrayed by Harry Frazier) {father of Princess Marina}
[mermaid], [ruler of mermaids]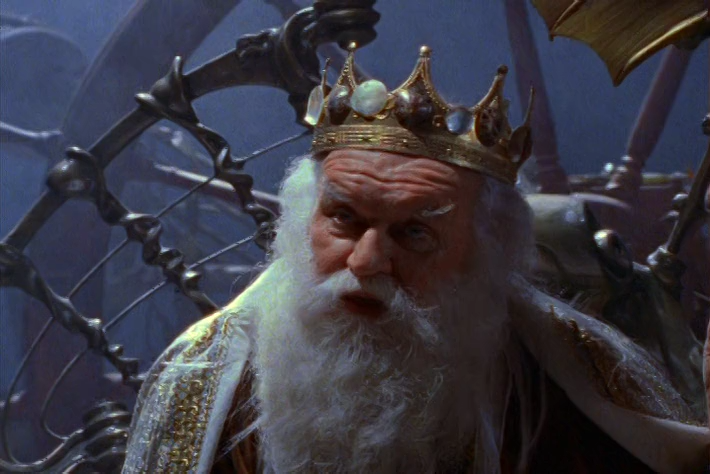 Heather's mother (portrayed by Darla Haun) {one of Trankeena's captives who was saved by the Lightspeed Rescue Power Rangers}
[human], []
Heather (portrayed by Chelsea Russo) {aided the Lightspeed Rangers and Lost Galaxy Rangers during team-up}
[human], []
Tomashiro (portrayed by ) {Chad Lee's karate techer}
[humn], [martial arts master]
Sorcerer Of The Sands (portrayed by Gilbert Amelio) {aided the Lightspeed Rescue Rangers in attempting to reimprison Queen Bansheera's demons}
[], [morlock]
The Sorcerer Of The Sands's assistant (portrayed by ) {aided the Lightspeed Rescue Rangers in attempting to reimprison Queen Bansheera's demons}
[human], [Sorcerer Of The Sands's assitant]
Coco Cashmere (portrayed by Ruta Lee) {once had Dana Mitchell as a Glitz Girl}
[human], [talent scout for Glitz Magazine]
Mr. A. Collins (portrayed by Edward Albert) {father of Wesley Collins and ancestor of Alex Drake}
[human], [multi-millionaire businessman]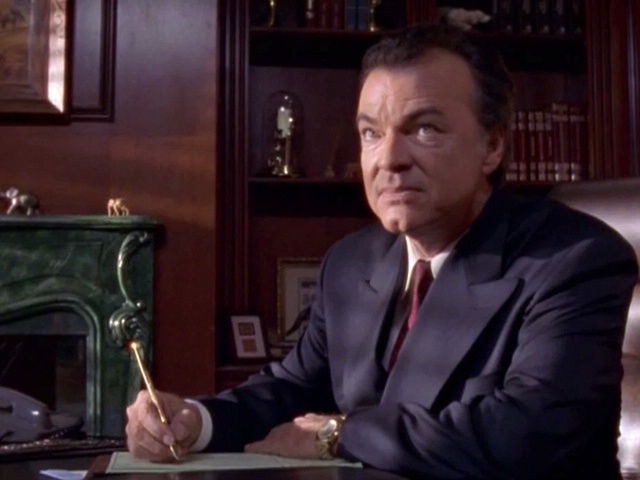 Philips (portrayed by Douglas Fisher) {Collins family butler and chauffeur and works at the Collins' mansion}
[human], [good-natured butler and chauffeur]
Dr Michael Zaskin (portrayed by Ken Merckx) {works for Mr. Collins}
[human], [scientist]
Walker family (portrayed by ) {Katie Walker's family}
[human], []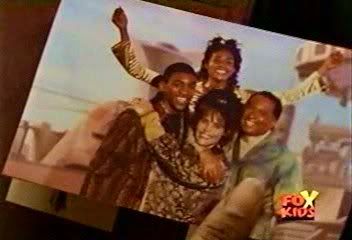 Silver Guardians (portrayed by ) {held a tenuous relationship with the Time Force Rangers}
[human], [protectors-for-hire]
"kids playing Time Force Power Rangers" (portrayed by ) {}
[human], []
Commander Porter (portrayed by Marcus LaVoi) {led the Silver Guardians until replaced by Eric Myers}
[human], [former leader of the Silver Guardians]
Wes and Eric's rich schoolmate (portrayed by Matthew Schaller ) {went to prep school with Wes Collins and Eric Myers, but not a friend}
[human], [rich kid]
Holly Zaskin (portrayed by Jordan-Claire Green) {daughter of Dr Michael Zaskin, hired Lucas Kendall as a bodyguard for a day}
[human], []
Walter Brown (portrayed by Jordan Belfi) {sent Katie Walker back in time to change his lonely fate}
[human ghost], []
Notacon (voiced by Barbara Goodson) {became acquainted with Trip when he was on the run from Ransik}
[mutant from the year 3000], []
Alice Roberts (portrayed by Darcy o'donnell) {Eric Myers's young neighbor}
[human], []

Mitch (portrayed by ) {discovered the Time Force Rangers' identities but was convinced not to reveal them}
[human], [reporter and photographer]
Wild Force Warriors (portrayed by ) {the original Wild Force that fought the Orgs in the Battle of Animaria, friends of Princess Shayla and Merrick Baliton}
[human], [warriors]
Kendall (portrayed by Sandra McCoy) {love interest of Danny Delgado}
[human], [Florist]
Dr. Richard Evans (portrayed by Jack Maxwell) {Cole Evan's deceased father}
[human], [scientist and ecologist]
Dr. Elizabeth Evans (portrayed by Ana Bianco) {Cole Evan's deceased mother}
[human], [scientist and ecologist]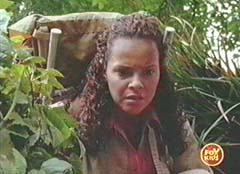 Willie (portrayed by J.D. Hall) {Merrick's boss and friend}
[human], [owner of a bar called Willie's Road House]
Don (portrayed by Eddie Mekka) {Max Cooper's bowling coach}
[human], [former bowling player and bowling coach]
Collin (portrayed by Brett Chukerman) {}
[human], []
Mr Enrile (portrayed by Branscombe Richmond) {Alyssa's father}
[human], [martial artist, owner of Enrile dojo]
Mrs Enrile (portrayed by Julia Nickson) {Alyssa's mother}
[human], []
Kelly Halloway (portrayed by Megan Nicol) {boss of the Ninja Storm Rangers}
[human], [owner of extreme sports store Storm Chargers]
Mr Bradley (portrayed by Charles Pierard) {deceased adopted father of Blake & Hunter Bradley}
[human], [ninja]
Mrs Bradley (portrayed by Kim Michalis) {deceased adopted mother of Blake & Hunter Bradley}
[human], [ninja]
Sensei Omino (portrayed by Albert Heimuli) {Blake and Hunter's sensei and granter of the Thunder morphers}
[human], [head teacher at the Thunder Ninja Academy]
"Ancient" Sensei (portrayed by James Gaylyn) {sensei Kiya, Kanoi, and Miko Watanabe}
[human], [head teacher at the Thunder Ninja Academy]
Miko Watanabe (portrayed by ) {Cam Watanabe's deceased mother, Sensei Kanoi Watanabe's deceased wife}
[human], []
Jake Brooks (portrayed by ) {Waldo "Dustin" Brook's father}
[human], []
Skyla (portrayed by Jaime Passier-Armstrong) {became acquaintance of Shane Clarke in his childhood when he rescued her from a spider web, granter of the Tri-Battlized Armor through her power}
[alien from Karmania], []
Charlie (portrayed by ) {tried to befriend Hunter Bradley}
[human], []
Leanne Omino (portrayed by Angela Bloomfield) {daughter of Sensei Omino}
[human], [ninja from the Thunder Academy]
Porter Clarke (portrayed by Robbie Magasiva) {older brother of Shane Clarke}
[human], []
"good" Lothor (portrayed by Grant McFarland) {}
[human], [mayor of Blue Bay Harbor in Evil Ninja Storm Rangerverse]
"good" Zurgane (voiced by Peter Rowley) {}
[alien], [stock boy at Storm Chargers in Evil Ninja Storm Rangerverse]
"good" Choobo (voiced by Bruce Hopkins) {}
[alien], [Zurgane's superior at Storm Chargers in Evil Ninja Storm Rangerverse]
"good" Kapri (portrayed by Katrina Browne) {}
[unknown, human or alien], [hippie folk singer in Evil Ninja Storm Rangerverse]
"good" Marah (portrayed by Katrina Devine) {}
[unknown, human or alien], [hippie folk singer in Evil Ninja Storm Rangerverse]
"good" Motodrone (voiced by Craig Parker) {}
[mutant cyborg], [Mayor Lothor's secretary in Evil Ninja Storm Rangerverse]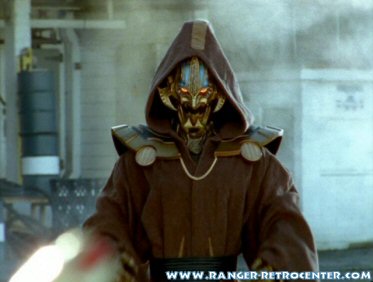 "good" Vexacus (voiced by Michael Hurst) {}
[alien cyborg], [ in Evil Ninja Storm Rangerverse]
"good" Shimazu (voiced by Jeremy Birchall) {}
[unknown being reincarnated in a statue], [ in Evil Ninja Storm Rangerverse]
"good" Kelzaks
[aliens], []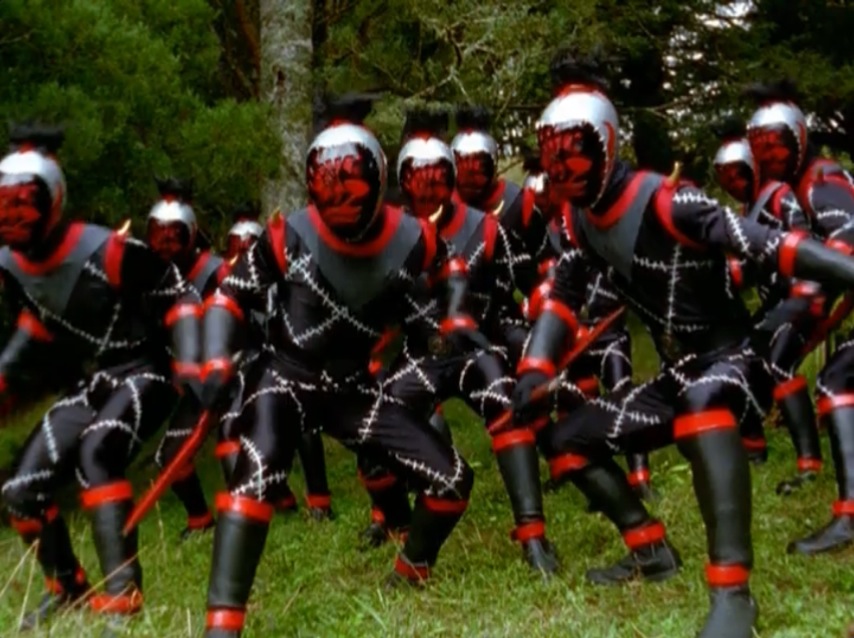 Eric McKnight (portrayed by James Napier) {Conner McKnight's brother, friends with and students of Power Rangers Ninja Storm following final battle with Lothor}
[human], []
Kyle (portrayed by Peter Wilson Jr) {friends with and students of Power Rangers Ninja Storm following final battle with Lothor}
[human], []
Tally (portrayed by Michelle O'Brien) {friends with and students of Power Rangers Ninja Storm following final battle with Lothor}
[human], []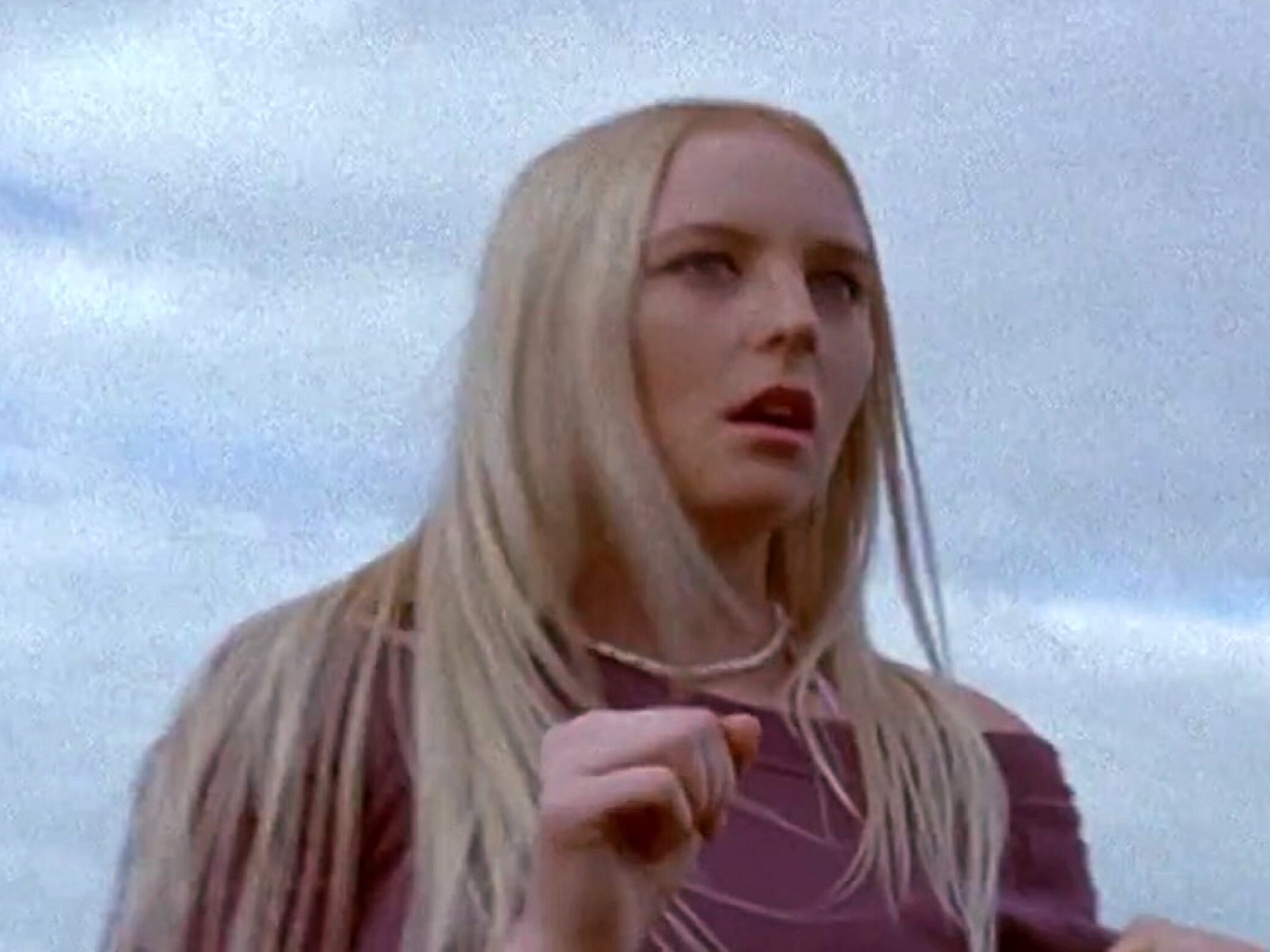 Cassidy Cornell (portrayed by Katrina Devine) {classmate of the Dino Thunder Rangers}
[human], [reporter at Reefside High]
Devin Del Valle (portrayed by Tom Hern) {classmate of the Dino Thunder Rangers}
[human], [reporter's cameraman at Reefside High]
Mrs Ford (no portrayal) {Kira Ford's mom}
[human], []
"soccer girl" (portrayed by Te Waimarie Kessell) {mutant attack victim who was saved by Conner McKnight, convinces Conner to remain a Power Ranger}
[human], []
Kylee Styles (portrayed by Morgan Reese Fairhead) {old childhood friend of Kira Ford}
[human], [famous pop star]
Anton Mercer (portrayed by Latham Gaines) {adoptive father of Trent Mercer, former science partner of Tommy Oliver}
[human], [scientist]
Mr Fernandez (no portrayal) {Trent Fernandez/Mercer's deceased father}
[human], []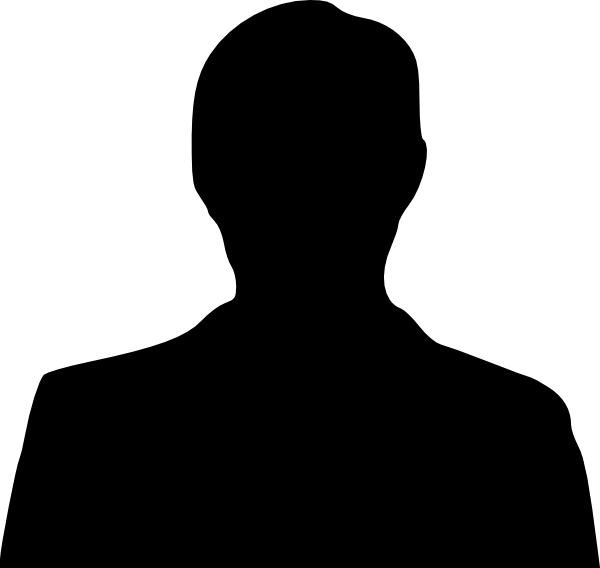 Mrs Fernandez (no portrayal) {Trent Fernandez/Mercer's deceased mother}
[human], []
Councilwoman Eleanor Sanchez for the 33rd District (portrayed by ) {became acquainted with and was saved by the Dino Thunder Rangers during an attack on City Hall}
[human], [councilwoman]
Nikki Valentina (portrayed by Chantal Gaiqui) {adored by many, even Conner McKnight and Ethan James)}
[human], [supermodel and star of the television series Ocean Alert]
"kid with fake White Thunder Ranger identity tape" (portrayed by Tyler Read) {}
[human], [scammer]
Derrick (portrayed by Dwayne Cameron) {classmate of the Dino Thunder Rangers and bully for Ethan James before settling their differences}
[human], [high school soccer player]
Mr.Cormier (portrayed by Stephen Hall) {boss of Cassidy Cornell and Devin Del Valle}
[human], [runner of a local news station]
Mrs Porter (portrayed by Lori Dungey) {one of the Dino Thunder Rangers' teachers}
[human], [teacher at Reefside High School]
Krista (portrayed by Antonia Prebble) {classmate of the Dino Thunder Rangers and love interest of Conner McKnight}
[human], [activist]
Carson Brady (portrayed by Neill Rea) {became acquainted with Trent Fernandez/Mercer when was used in a plot to destroy the Dino Thunder Rangers and Trent showed him the truth}
[human], [artist]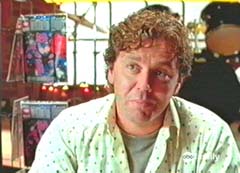 Angela (portrayed by Hannah Tolich) {Ethan James's prom date and possible love interest}
[human], []
T-Top (voiced by Mark Wright) {was mistaken as a bank robber by SPD until Bridge discovered the truth}
[alien from Trirondon], [bounty hunter]
Doctor Rheas (portrayed by Marjan Shahrinia) {was under surveillance and protection by SPD when being searched for by Sinuku, became acquainted with SPD when they saved her}
[human], [scientist]
Phil Boom & Louise Boom (portrayed by Michael Saccente & Lori Dungey) {Boom's parents}
[human], []
Katana (voiced by Mark Wright) {tricked into fighting the Power Rangers until he realized the truth}
[alien], [samurai]
Ally Samuels (portrayed by Beth Allen) {possible love interest for Jack Landors}
[human], []
Isinia Cruger (portrayed by Tandi Wright) {wife of Anubis "Doggie" Cruger}
[alien from ], []
Mystic Warriors (portrayed by ) {the warriors that fought the forces of dark magic in the Great Battle, friends of Udonna and Leanbow}
[human], [warriors and wizards]
Toby Slambrook (portrayed by Barnie Duncan) {boss of the five core Mystic Force Rangers}
[human], [owner of the Rock Porium]
Phineas (portrayed by Kelson Henderson) {}
[troll-goblin hybrid], []
The Oracle (portrayed by Jon Brazier) {}
[unknown], [sees everything]
Niella the Gatekeeper (portrayed by Antonia Prebble) {Claire's deceased mother and Udonna's deceased sister}
[human], [Gatekeeper to the Gates Of The Underworld]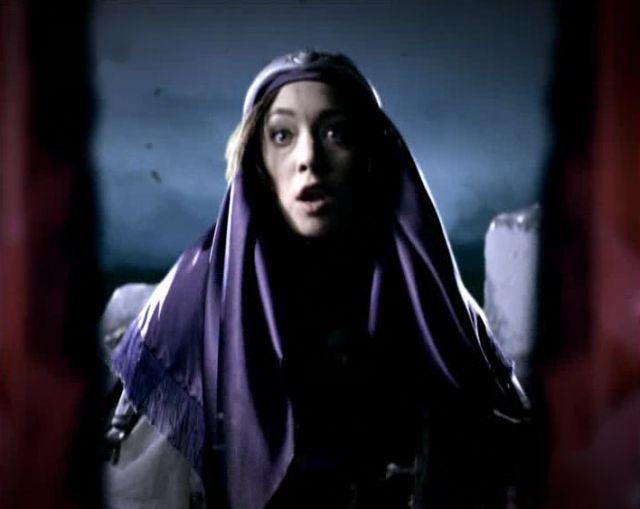 Tribunal Of Magic (voiced by Stuart Devine, Michael Morrisey & Elizabeth McRae) {, granters of the Legend Warrior mode}
[unknown], []
(portrayed by ) {}
[], []
(portrayed by ) {}
[], []